Home » Articles posted by helentrinder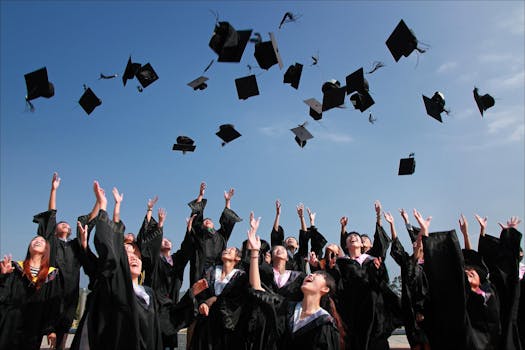 Helen is an Associate Lecturer teaching on modules in years 1 and 3.
I joined the University of Northampton as an associate lecturer in 2009, teaching at first on the Offender Management foundation degree and then joining the Criminology team, although I had been a visiting lecturer in Criminology for a number of years prior to that. I am sorry that a prior commitment means that I am unable to join you for the Big Criminology Reunion, although the occasion has inspired me to reflect on the professional journey that starts with graduation.
Last week I received an e-mail from a former student in the 2010 Offender Management cohort. She is just about to qualify as a probation officer and she was asking for advice about giving evidence at Parole Board hearings. It was great to think back, to remember what a vibrant and enthusiastic student she was, and to project forwards; perhaps I'll see her at an oral hearing soon. She will probably make an excellent probation officer, and the fact that she is asking for advice before she even starts is evidence of that. She will possibly be the first of our offender management students to become an offender manager!
A couple of years ago I was at a Parole Hearing at HMYOI Aylesbury where I was very impressed by the evidence of the trainee psychologist. She had prepared a clear, concise but thorough and analytical report on the prisoner and she gave her oral evidence confidently and thoughtfully. After the end of the hearing, she popped back in to tell me that she had been initially inspired to take up prison psychology after hearing my guest lecture on Manos' Forensic Psychology module. I saw her again earlier this year and she's still doing a great job!
For undergraduates, completing a degree, submitting a dissertation, putting the pen down at the end of the last exam and then graduating with friends, seems like the end of a long and arduous process. And of course it is! But as the stories above show, it is also just the beginning. Just the beginning of a professional journey which may or may not involve direct application of the subjects covered on the course. Not all our students become probation officers or prison psychologists or academic criminologists, but they will take something of what they learn out into the world with them. It may be a more critical way of digesting the news, a wider appreciation of the social forces that shape our world, a readiness to reflect and question and see the world from different perspectives. All of that will help them on their journey. I hope that you all have a great time at the reunion and that as you compare each other's journeys you have fond memories of the degree course that seemed a marathon at the time but was really only the first step!
Helen is an Associate Lecturer teaching on modules in years 1 and 3.
Last term, my 9-year-old son's class topic was "Crime and Punishment". They took a historical perspective, comparing punishments across different periods of time and they began their topic with a "creative kickstart": a visit to the National Museum of Justice in Nottingham (albeit two weeks later than planned because the bus failed to turn up!). They had a whale of a time! They were photographed with a range of gruesome artefacts and they took part in a mock trial (a re-enactment of a genuine historical case). My son's group acquitted the defendant, Isabella, who was accused of stealing clothes, on the basis of insufficient evidence, but the other group from his school found her guilty.
Part of the class's enthusiasm for this topic undoubtedly stems from the fascination of 9-year-old children with blood and guts. The teacher reported that they were particularly excited to learn about criminals who had been hung, drawn and quartered (although she refrained from playing them the clips from Gunpowder which depicted what this actually looked and sounded like!!). My son drew great pleasure from thinking about what it would be like if he was actually allowed to impose mediaeval punishments on his arch enemy. However, exploration of issues of crime and punishment has value far beyond satisfying a fascination for the gory.
Thinking about crime and punishment requires critical reasoning skills. What is fair? What is reasonable? How much evidence do I need? How good is this evidence? Why do we do things differently now? And critical reasoning skills are essential for navigating a world of social media, peer pressure, advertising and fake (or at least dubious) news that these children will soon be entering. My son's class had a debate on the death penalty. When I asked him his views later, over tea, he thought carefully and told me that the death penalty was a good thing because if someone had done something really bad, they deserved a really serious punishment. It was a very good example of level two moral reasoning (Kohlberg, 1964): what you would expect from a reasonably well-adjusted 9-year-old. But the class vote at the end of the debate was split equally for and against, demonstrating a range of views. As we ate our tea, I explained my own position on the death penalty (formulated much later, when I was a post-graduate student), that there are some things that a good society just should not do and killing its own citizens, for whatever reason, is one of those things. That argument might have been a bit abstract for my son to take on board, but it is exactly through discussion and debate and exposure to different views that we develop and improve our critical and moral reasoning skills. It's never too early to start!
Reference
Kohlberg, L. (1964) Development of moral character and moral ideology. In M. Hoffman and L. Hoffman (Eds.) Review of Child Development Research, Vol. 1. (pp. 381-343). New York: Russell Sage Foundation.
Helen is an Associate Lecturer teaching modules in years 1 and 3.
Earlier this year, the Prison Service announced that the Core Sex Offender Treatment Programme and the Extended Sex Offender Treatment Programme would be withdrawn with immediate effect. Offenders in the middle of programmes would be able to complete, but no new programmes would start. No explanation was given. A new suite of programmes, focussed on building strengths for the future rather than analysing past offending, had already been developed but a gradual roll-out had been planned rather than a sudden switch. There were many murmurings among Parole Board members. Why the sudden withdrawal? How would sex offenders now be able to demonstrate that they had reduced their risk? Where was the evidence that the new programmes were any better? We suspected that there had been an unfavourable evaluation, but no one had seen the research.
The truth came to light via The Mail on Sunday on 25th June. There had, indeed, been an unfavourable evaluation of the Sex Offender Treatment Programme (SOTP). When compared to matched offenders who had not completed treatment, those who had done so were more likely to re-offend. The Ministry of Justice had withdrawn the programme but had not published the research. They finally did so on 30th June.
The decision to sit on the research was not helpful. The first information we received about it was filtered through the eyes  of The Mail on Sunday. They claimed that "Prisoners who take the rehabilitation courses are at least 25% more likely to be convicted of further sex crimes that those who do not." This is not true. Of the 2,562 treated sex offenders included in the study, 10% went on to commit another sexual offence. The figure for the matched untreated offenders was 8%. 90% of sex offenders, treated or untreated, did not reoffend within the follow-up period (average 8.2 years). But it is true that treatment made people worse. Two percentage points is a small difference, but with such a large sample size it is significant. The research is robust and well-designed. A randomised control trial would have been more robust, but the matched comparisons in this study were done thoroughly and every attempt was made to take account of possible confounding variables. You can read the study for yourself here:
https://www.gov.uk/government/publications/impact-evaluation-of-the-prison-based-core-sex-offender-treatment-programme
and the Mail's interpretation of it here:
http://www.dailymail.co.uk/news/article-4635876/amp/Scandal-100million-sex-crime-cure-hubs.html
So why did treatment make offenders more likely to reoffend? At this stage we really don't know. The authors of the research make some suggestions but they are only speculating. Perhaps talking about sex offending in a group setting "normalises" offending. Perhaps groupwork provides offenders with opportunities to network. Perhaps these programmes promoted shame  in offenders which ultimately reduced self-esteem and self-efficacy and reduced the chances of building a positive and fulfilling future. The new programmes draw more from the desistance literature. They include much less offence analysis and are more focussed on building strengths for a positive future. They may be more likely to succeed but we will not know for several years until we have had the chance to evaluate them.
So where does that leave the offenders and staff who have worked hard on these programmes over the years? Sex offender treatment is expensive, tiring and takes a psychological toll on those delivering it. A prison officer once told me that delivering SOTP was the best and most fulfilling thing he had ever done, but also the most damaging. A couple of weeks ago, I was talking to a former colleague who used to run SOTP and we reflected, "Was all of that effort for nothing?" We have to take the research seriously, learn the lessons and move on. There is no denying the findings. But perhaps we shouldn't be too hard on ourselves. SOTP was based on the best research available at the time. It was modified and developed over the years in the light of emerging research. It might have "worked" for some participants, even if it made others worse. We assessed and came to understand a large number of sex offenders. As a result of that work and this evaluation, we now have a better understanding of what might work to reduce reoffending in the future. Of course, there is an argument that all attempts at rehabilitation are futile, that people choose to behave as they wish and we should not try to manipulate them to change. But perhaps that's a subject for another blog!