Home » Posts tagged 'Social media'
Tag Archives:
Social media
March 31, 2023 12:02 / 1 Comment on Academic and Pedagogical Activism: Lets change what we can change
I feel some personal context should be provided as a preface to this rather long blog post…
…I chose an academic career path with a specific interest in activism (generally) not because 'traditional' protest action is defunct. Quite the opposite. As academics we have demonstrated that our passion for maintaining social justice, transparency, fairness, equality and employment rights, has not diminished. We displayed the collective nature of this passion several times in the past year, most recently through the involvement of over 70,000 staff from 150 universities across the country. As with a previous post, I stress that the thoughts contained here should not overshadow the issues we have raised, and will continue to raise, simultaneously through ongoing industrial action.
As a rather 'average' student when it came to attainment prior to starting my undergraduate degree, what shaped my passion for Criminology and my future career path was a combination of the interdisciplinary nature of the subject, but also the incredible student experience that I felt distinguished higher education from the boring, mundane, and out-of-touch schooling system in the UK; a system that often placed more emphasis on the reputation of the institution than the mental welfare of their pupils [I hasten to add, with the exception of my second sixth-form, which has a special place in my heart]. My student experience at university was characterised by a transparent, respectful, and crucially non-hierarchical form of learning. You felt like an adult, on the same level as others around you as well as the teaching team, and that there was nothing you were passionate about that you couldn't reasonably pursue.
Over the years, however, I have become quite disappointed from seeing sheer refusal in some circles to even consider the student experience as playing a part of university life – the attitude of "they are not here to have a good time, they are here to learn", which often brings back a lot of pent-up trauma from my schooling days; pigeonholing human beings into pre-characterised slots decided only by a handful of people, obsession with the quantification of success rather than provision of engagement, and an unwillingness to acknowledge uniqueness, neurodiversity, or simply that there were differences between individuals, some potentially requiring more attention.
Having since taught in several universities at varying levels, in starkly different spaces, and with students from an array of unique backgrounds, skills, talents and abilities, I have come to the realisation that these traditional schooling principles that previously governed higher education will always fail to gain traction or support in the contemporary world; from students, and from those academics who have thrived in progressive teaching & learning environments, where they would have failed if traditional practices had been employed. I have also reflected deeply on things that we can change as academics; things that are reliant on choice, and that transgress the traditional boundaries of strike action. Academic development is much more than research 'impact scores' or quantification of published texts/articles. It is a holistic process. Challenging dominant hegemony and helping to reinforce social justice is simply not possible without shifts at grassroots level; by actively being the change that we want to see. It is a process that requires active participation from all, rather than a dominant minority.
Interdisciplinary Collaboration
While we are, first and foremost, criminologists, we are also more broadly social scientists. Despite some rather outdated beliefs that the discipline should only focus on "studying crime", criminology is (and always will be) fundamentally an interdisciplinary subject, encompassing fields of sociology, psychology, legal studies, anthropology and philosophy…to name a few. We always 'study crime' in some sense, but this does require the level of fixation with denounced theoretical perspectives that have been historically used as a guise for genocide and ethnic cleansing under the banner of racial purity…but a much heavier focus on reframing the theoretical grounding of criminology to debates within the present – the here and now. As a descendant of genocide survivors from both sides of my family, even the thought of teaching students the nuanced intricacies of strategies and tactics that were used to justify murdering people (like my great-grandparents and their relatives) is unconceivable. Of course, it is important to know the past to learn from it, and to avoid a repeat of the atrocities we have seen in human history, but in such detail? What is being presented to the world as the core of criminological theory by elevating these intricate ideas onto the criminology pedestal of fame?
Our approach to knowledge production should therefore be free from isolation solely to our discipline or institution. Our only allegiance is to the production of this knowledge…knowledge that we are profoundly passionate about, irrespective of its spatial dimensions. Institutions should therefore be facilitators of this knowledge; breeding creativity to roam free from isolation beyond the dominant disciplinary interest, allowing all to extend friendly hands for research collaboration with others who may well disagree with our theoretical positions, encouraging learning from others' experiences that are different from our own. In doing so, we can avoid the suppression of certain academic texts from entering our curricula under a variety of guises; freeing academia from research isolation into being able to engage with researchers or work that may be useful for personal academic or pedagogical development. To ensure that we are able to successfully advance academic knowledge, but also gain the type of research experience that will serve us positively in our future lives with enhanced research portfolios, we need to rethink our own positionalities in relation to collaborating with other academics and institutions that may differ from our own. It is possible that much of these struggles can be unconscious and rooted in understandable past struggles, bad experiences that have led to mistrust or a sense of hopelessness, but there is no better time to latch onto optimism than the present moment. After all, what are we without hope?
As social creatures, we must venture outwards and embrace the flux of knowledge and healthy collaboration. In a contemporary globalised world, we are intertwined with the social, political, economic and cultural negotiations of our own identities as academics, alongside being ongoing students of the social sciences. As such, aside from the issues to which we aim to draw attention through industrial action, we must reflect on whether we truly practice what we preach. Without this, we are doomed to being perceived simply as moaners from beyond, rather than creators of change from within. Speaking from experience of witnessing the long-term effects of this kind of mismatch between what is preached and what is practiced, in many institutions this is commonplace and, unless care is taken, it can often become problematic. It can both confuse students' understanding of how their lecturing teams position themselves in relation to what they are teaching, but also affect the academic staff that may well have alternative theoretical or pedagogical views to the dominant narrative.
Co-Creation and Student Participation
In the interests of maintaining healthy staff retention within institutions generally, but within social scientific disciplines specifically, proper care must be taken to ensure that suggestions for co-creation are actively encouraged. Calls for genuine co-creation of curricula, of strategies to shape equality, diversity or inclusion (EDI) strategies, and anti-racist pedagogical practices can otherwise end up either sidelined, ignored, or simply dominated by only a few voices claiming to know it all. Care must be taken to ensure that, in the interests of maintaining healthy communication and morale more broadly, decisions are not made by a dominant few in advance of consultation processes for these things. Genuine co-creation requires:
Provision of a truly open forum where anything can be discussed without fear or reprisal;
Entering the space with a wholly open mind where anything is subject to change;
Full acknowledgement of one's personal unconscious biases;
Acceptance of one's own intersectional privileges that influence their ideas, but that also disadvantage others' positions;
Active participation from all members in the forum;
Recognition that decisions cannot be made prior to the forum, but that improvement is an ongoing process, requiring regular collaboration, rather than enactment of decisions made separately.
As an ongoing process, this is merely a starting point, rather than an end point.
Academics and students are an integral part of this co-creative practice; pedagogical knowledge requires, rather than desires, student contribution. That does not mean this process is easy. It can be difficult, particularly if student attendance or engagement with teaching & learning sessions is low. However, there is no conceivable reason to suggest that we cannot promote continuous, critical, self-reflection of teaching & learning practices, which are known to have a largely positive impact on academic development, albeit with a small number of students if so be it. After all, as social scientists we quite rightly regularly and vocally criticise bureaucratic processes that aim to 'measure' success of actions and events, or try to 'quantify' experiences and social interactions. Therefore, we should dwell less on numbers in attendance or vague interpretations of 'popularity' of sessions, and more on the quality of these interactions. It is the quality that builds engagement, paving the stepping stones for positive student and staff experience at university level.
Innovative Assessment Strategies
A rather different way that student experience of university study can be improved is by revisiting the appropriateness of 'traditional', but largely pedagogically defunct, assessments like exams and in-class tests. If we are to be vocally critical of contemporary school-style practices that do not prepare students for higher education, we cannot in good conscience then replicate the same practices that fixate on teaching students simply how to memorise concepts, ideas or authors for one day of regurgitation. Add to this the stresses associated with preparation, time pressures and performance anxiety on the day, and we are left with an assessment style that no longer matches our developing approaches in tackling mental health in higher education. Exams in contemporary society can only serve as a means of boosting grades at the expense of progressive learning styles. It is an example of pandering to bad pedagogical practice simply to give a perception of success, one that once again relies on quantification as a measure of achievement. In eliminating these types of assessments, we can make room for more innovative and progressive styles that can prepare students for the future of employment (whether physical or digital); communicative, collaborative, and largely reflective tasks that make use of technological advancement and help to build on students' existing skills and talents.
Innovative assessment styles can be inclusive of developing technologies and increasing student involvement in social media platforms. Why fight the craze of video-based platforms when they can be used to the advantage of academic development and employability? In modules that focus on developing knowledge and understanding of research methods (for instance), we can introduce students to increasingly digital methodologies. This will allow them individual autonomy to adopt methods that may well involve contemporary technological platforms or practices, not only shifting criminology away from the mundaneness of what has already been 'done to death' (in the worlds of a former academic supervisor), but can also serve as a physical demonstration that the synergy of 'theory' and 'methodology' does not have to be outdated or out-of-touch…that it can be applied anywhere and in any context provided it is applied in the correct fashion. It is up to our array of skill and talent as experienced academics to enable and facilitate students to be able to apply innovation to their passions.
Linked closely to this are in approaches of establishing the ethical integrity of written work, particularly large-scale projects like dissertations. While not to go into a debate about the appropriateness of written dissertations at this stage, care must be taken to ensure that research ethics committees do not conflate genuine ethical concerns or considerations with what may be personal methodological preferences relating to knowledge production and research feasibility – though this is something that can be tackled through establishing full transparency of the entire ethics process with students, including their entitlement to know who has commented on their work. Often, these challenges can be alleviated simply by reducing dependence on "in-house" disciplinary ethics committees and allowing students to submit their projects to independent ethics committees instead, ones external to their immediate discipline perhaps. After all, there are parallels across the social sciences when it comes to methodology and employment of innovative research methods. A 'fresh' pair of eyes can help to provide more objective commentary and avoid potential overlaps between ethical concerns and methodological preferences.
Student Engagement and Student Experience
Essential to facilitating students' innovative passions are the relationships that we, as academics, build with them. Whatever our teaching & learning styles, whether we choose to create physical, digital or hybrid learning environments, synchronous or asynchronous content (or a combination of everything), fundamentally we should be building a positive, personable, non-hierarchical and entirely transparent rapport with students that breeds autonomy and individual responsibility for learning & development. This means also avoiding any overlaps between what is clear university policy with what we as academics simply 'want' or 'desire' when it comes to everyday teaching practices – this can sometimes create confusion. Transparency on what students are entitled to do, and conversely what they are perfectly entitled not to do, should be at the forefront of our relationship with them, but also this transparency needs to apply at all levels.
We also know that non-hierarchical relationships have a direct positive correlation with exercising individual autonomy and responsibility. Of course, some clear boundaries must be set in the academic-student relationship, as are done in all places of employment, within reason and common sense. However, where these boundaries become unnecessary and lack logical purpose are when (as I have seen in some academic institutions) they are used to create and maintain a hierarchy of knowledge or status. This is often evident when it is claimed that the path of the academic has been so riddled with difficulty, that the rite of passage to academic status is determined by the level of "trauma" the academic has suffered throughout the journey. It is a ludicrous presumption and can often breed animosity between a student and their lecturer. Our relationships do not need to be parental; whatever personal views we may have of student maturity, as adults, they simply do not require micromanaging or undermining. Students should be aware of the intricacies of their institutions, and who the people are that make decisions on their futures (i.e. their lecturers). As all adults, they are minimally entitled to this level of transparency and visibility.
Students are no less able or capable of producing knowledge – it may not be the type of knowledge that we may have become 'accustomed to' within academia, but…absent any methodological or ethical issues…this does not render the knowledge somehow less worthy than what is created in more (arguably) 'elite' academic circles (as is sometimes suggested). Our approach to gaining mutual trust and building a positive rapport with students is a crucial first step to ensuring that there is at least a minimal level of engagement. I find that one of the first things I communicate to students, particularly those who have recently commenced their studies, is 'realistically-speaking, there is no difference between you and me. We are all humans. We are all academic researchers. We are all here for the same purpose; to learn about criminology. My only job is to facilitate your learning'. Of course, this means that students should demonstrate the depth and breadth of independent research required at this level of study – the common mantra still applies; "you get out of education what you put into it". Though somewhere along the line, and it is unclear when or where, academics seem to have created for themselves a status of unchallenged godliness, one that can only be earned through mental distress. Being an academic is not a status for privilege. It should not be used as a form of power over student bodies; whether physically, psychologically, or pedagogically. It is simply a stage in a process of knowledge production.
At pedagogical level, the most common sticking point that can obstruct the relationship between students and academic staff, as observed in some places, is one of class. It is not always articulated, but it is clearly visible in interactions (or lack thereof) with students. Class is not merely economic status but a culmination of various capitals; social and cultural capital included. We know, for instance, that many students come from low socio-economic backgrounds; working-class homes, single-parent families and/or other challenging life experiences. As with most in neoliberal nations, many have their own struggles and unique stories, lives that we may never be privy to, that can shape behaviours or characters that we may never truly understand. As an institution and a team, we do well to acknowledge this. We take some steps, and do our best as academics, to try to mitigate some of these struggles wherever possible. However, this is an ongoing process and more can be done at varying levels.
For instance, we are aware that given varying degrees of cultural capital, many students will not engage with certain academic texts. This is not to say that the solution to this is to remove theory from our curricula – criminology is fundamentally a theoretical discipline – but there can be at least an appreciation that some texts require a certain degree of cultural capital that may never have been possible to attain throughout the struggles that students have experienced in their lives…regardless of their performance in, or experience of, prior education. Perhaps a rethink is needed of the elitist and white-centric nature of some texts, and/or the methods through which students are introduced to theoretical material might be useful, without the need to suggest that being a successful student is solely reliant on never leaving a library. This ties in closely with aforementioned innovative strategies to engage students, ways that transgress boundaries imposed by 'traditional academia' of talking at students, instead allowing them to be the co-creators of their own academic knowledge.
Academic Anti-Racism & Intersectionality
Tied to this are some issues surrounding social (in)justice. There needs to be an adequate level of acknowledgement of the requirement of truly anti-racist pedagogical practices and content. As a critical criminologist and anti-racist activist, it is no surprise that these practices are, and will always, be at the forefront of everyday decisions I make – not least because I was employed on the basis of my research and pedagogical interests in anti-racism. I often make the point that certain buzz words like 'anti-racism' and 'decolonising the curriculum' are banded about without adequate understanding of what these involve. Whilst we may all potentially agree that this is the case (or perhaps not, this is down to every individual), there is still a gap in knowledge and understanding even on the part of those who do agree with this statement…hence there being a decisive unwillingness to engage in any practices that carry the label of 'anti-racism' or 'decolonising' across universities. What is being missed is the purpose of these practices. Far from simply being non-racist, anti-racism is an everyday tool that can and must be exercised in all aspects of daily work life within academic institutions.
Much of the challenges of understanding what anti-racism really means, or how it can be utilised to improve teaching & learning, stems from a reluctance to acknowledge our own unconscious biases. Where, as social scientists, we often teach about intersectional struggles and the presence of global social injustice, we tend to overlook the fact that our everyday choices can contribute towards those exact injustices. Ongoing reflection on what texts are introduced to students can help alleviate some of these. Texts should prove to be more inclusive, demonstrate our commitment to shift away from white-centric understandings of crime and criminality, and demonstrate best practice when it comes to the use of appropriate discourse when it comes to 'race', so that students do not regularly replicate questionable racial terminology in assessments, and potentially also in later life. Yes, deeply ingrained structural racism across society (and in academia in general) means that many of the "legitimised" academic texts tend to be produced in, or relate to, the US and other Western nations. However, care must be taken to ensure that we are not inadvertently engaging in academic nationalism by restricting students to utilise texts that only refer to England & Wales, for instance.
Changing what we can change
So…given the challenges that have led to unified industrial action in universities across the country, where can we as individual academics start, or how can we contribute towards this? Well, it is important to note that there is nothing that we are required to do as academics that actually makes any of this less possible. It is simply a case of substituting existing practices with others that make more sense and breed positivity; a shift of expectations and priorities, rather than additions to pre-existing ones. It is easy to agree with many of these challenges, but to then find a variety of reasons for why changes cannot be enacted in the way that they should. We know there are unique differences across institutions, and there will be challenges associated with some spaces that are not found in others. But there cannot be a refusal to even try, or to allow others to try, in learning from good practice from institutions which have actually succeeded in bringing positive changes into fruition.
As is evident from student engagement, hierarchical practices of imposition can fail if it is not passionately supported by everyone in the room, particularly where these cannot be questioned. As academics, we quite rightly expect respect for individual autonomy, a dissolution of micromanagerialism across academia, and non-hierarchical forms of leadership. These are good starting points in ensuring that there is healthy staff retention and morale at all levels, so that this positivity can then be reflected in our relationships with students. The only imposition can be the imposition of consistent care and respect for one another. We are all human beings with aforementioned unique diversity of skills, talents, experiences, cultural sensitivities, all of which form our distinctive intersectional identities. Maintaining an optimum level of student engagement & experience, and successful staff retention, requires celebrating these differences in ways that allow them to shine in our everyday working practices. It is in the interests all within our institution that we offer this kind of diversity in our ranks. This is not always found in other walks of life.
This is what sets us apart, and this is what gives us 'status'.
December 13, 2022 16:47 / Leave a comment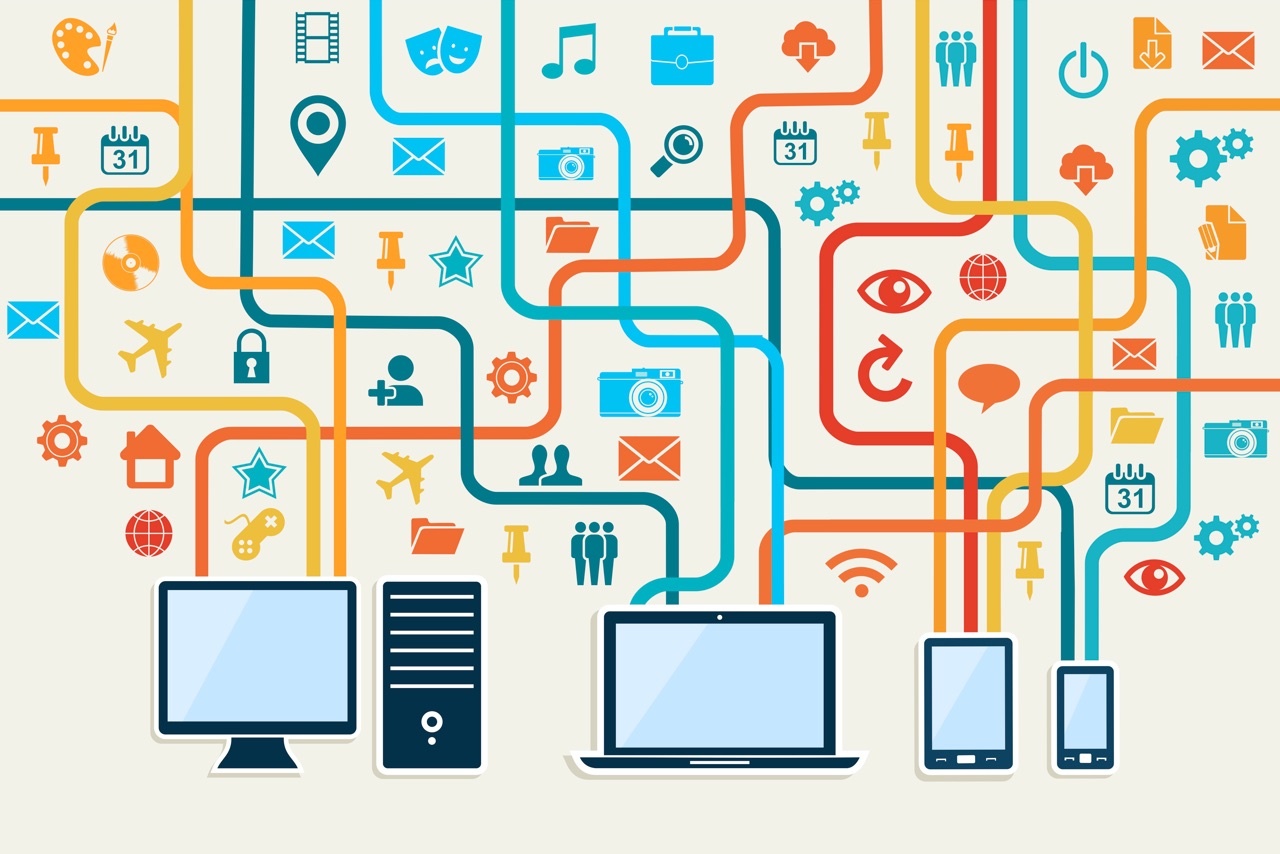 *Trigger warning: article contains mentions of suicide, mental illness and self harm in regard to a recent news article*
It seems that internet usage, regulation and monitoring can be a divisive topic for some. The internet can be a fantastic tool for learning, communicating and employment, among other things. However, as with everything, there is a dark side to it. I once watched a video about the internet and regulation, the narrator likened internet usage to when people drove cars with no seatbelts. The world now has this wonderful tool, with little to no effective safety mechanisms, and with many young people, and vulnerable people being able to view harmful content without regulation, we are seeing extreme and negative repercussions.
I think one of the main appeals of the internet is the inherent freedom that it gives the user, the key word here is freedom. It seems that some people believe that unregulated usage of the internet is now an inherent part of their freedoms. This is perhaps why attempting to further regulate usage could result in disagreement and objection. The topic of internet regulation is a very nuanced topic; it toes the line of freedom and restriction and profit and protection. Algorithms are one way that social media companies can prolong the amount of time a person is scrolling through their newsfeed, for example: If you 'liked' a picture of a cat, it is more likely that related content would then be shown to you. For social media companies, more engagement equals more money. The algorithmic style of newsfeeds seems great in theory but they can become harmful. If we replace viewing cat content on Instagram with viewing suicide related content, we can see how this can become very problematic very quickly.
Questions concerning the 'wild west' type environment that is the internet are becoming more common. With the recent inquest concerning the suicide of Molly Russel, these questions are even more relevant. Molly Russel saved thousands of images related to self harm and suicide months before her death, posts also included some promoting depressive content and encouragement to not seek the help from a mental health professional. Tech giant Meta's response in the inquest was that the majority of these posts did not breach their social media posting guidelines (they conceded a few did breach the rules). Their response totally contradicts the reactions of those present at the court, with Molly Russel's father stating that these images were graphic, dark and harmful. With mental health resources already being stretched beyond capacity, this unregulated environment that is legally accessible to children will surely exacerbate these problems. Molly Russel's experience will not be the only one, thousands of vulnerable and impressionable people, young and old experience similar things and view similar medias. Whether it be accessing pro-anorexia content, content which promotes weapons and violence or content which advocates for avoiding professional mental health support.
The repercussions of an ineffectively regulated internet are unmeasured and the continuation of this deregulation is for the pursuit of profit fuelled by misguided ideas about what freedom of action and freedom of expression mean.