Category Archives:
Parole board
It's a sad fact of life in and after lockdown that everything is a bit rubbish. We have called groups of friends a few times to chat via Zoom. It's nice to see everyone but the conversation doesn't flow. You can't pick up the cues to detect who wants to speak next and if everyone talks at once you can't hear anything. Zoom quizzes are fun, but, for the same reasons, they lack the banter of a real pub quiz and are therefore focussed and functional. A couple of times we have sat down as a family to watch streamed theatre performances. They were very good but it's not the same as a night at the theatre and, without the atmosphere of a live performance, you might as well watch a TV drama which has been written for the medium through which it is presented. Things which were once simple are now complicated – you need an appointment to go to the tip for heaven's sake! And while Peter Crouch: Save Our Summer is quite amusing, it is no substitute for the live international football that the Euros were promising.
On 23rd March 2020, the Parole Board made the decision to postpone all face to face hearings with immediate effect. The decision was inevitable – prisons had closed their gates to visitors and it was no longer possible for members and witnesses to travel the country for hearings. A couple of weeks of frenzied activity followed as cases were reviewed. Some were deferred, some were decided on the papers, others were converted to telephone or video hearings. Since then, I have participated in 20 remote Parole hearings, all conducted by Skype / telephone. So, has the Parole process, like so many other things, become a bit rubbish?
The simple answer to that is, surprisingly, no. Remote technology has been available to the Parole Board since I was appointed ten years ago. A new "Parole Hub" had just been established and its virtues were extolled at my initial training. The idea was that the panel would convene in a suite in London while the prisoner and witnesses would join via video link. It was to be the future. In reality, hub hearings never took off in the way that was hoped. While the Parole Hub has been running continuously, only a few prisons have the necessary technology. Most cases were considered too complex to risk making a decision without seeing the prisoner. Any suggestions of learning difficulties, mental health problems, serious or unusual offending meant that cases were deemed unsuitable to be heard remotely. Despite expressing a willingness to conduct hub hearings, I have only done two in ten years.
All that changed on 23rd March. If we had deferred every "complex" case, we would have a massive backlog by now. Instead, after the initial confusion of the first couple of weeks, the Parole system has adjusted. We are now hearing just as many cases as we would have expected in normal times and the backlog is reducing rather than increasing. Telephone hearings are by no means perfect. Sometimes the line crackles and you have to ask people to repeat themselves. Sometimes participants disappear altogether. In one of my hearings, the chair vanished for 10 minutes but after a few frantic e-mails he was able to re-join. Sometimes witnesses don't pick up the non-verbal cues that they have answered the question and ramble on for longer than they may otherwise. As a result, remote hearings tend to take slightly longer than face to face hearings.
But there are advantages too. In my experience, telephone hearings start on time – everyone logs on when they are supposed to, no one gets stuck in traffic. From a personal point of view, I can wear what I like, I can get up and stretch, I can drink coffee and eat snacks during the hearing, all without looking unprofessional. Hearings may take a little longer but I don't have a long drive home afterwards, so they are less tiring. If one of my hearings is cancelled, it is relatively easy to find another one to take its place because I'm no longer restricted by geography – I can pick up a vacancy anywhere in the country. And remote hearings cost the tax payer a lot less in travel expenses and hotel costs. As long as solicitors are able to consult with their clients by telephone prior to hearings, they are able to represent their interests effectively. Several of my remote hearings have involved vulnerable prisoners, with learning difficulties, mental health problems, physical health problems and dementia. Prior to 23rd March, none of these would have been considered for remote hearings but in most cases, despite these challenges, the prisoners were able to participate just as effectively as they would have been in face to face hearings.
The crucial issue, however, is whether the quality of our decisions is affected by our new way of working. That remains to be seen. We will have to wait for the statistics to see whether we are more risk averse and reluctant to release from remote hearings. Time will tell whether serious further offences by prisoners on Parole increase. In theory, the fact that we don't know what the prisoners we are dealing with look like, may help to reduce unconscious bias and make our decisions fairer. It is very difficult to tell whether someone is lying to you, whether you can see them or not. Not being able to see the "whites of their eyes" is unlikely to make much difference to whether or not we are fooled by prisoners who present themselves well but have made little genuine change to the risk they present.
So remote Parole hearings are probably here to stay. While face to face hearings will return for the most complex and vulnerable prisoners, the majority will continue on the telephone or video link. COVID-19 has forced technological change on the Board in a way that the Parole Hub did not. This may be a good thing or it may not – we will have to wait and see.
Small pleasures mean a lot, particularly at the moment when many normal pleasures are denied to us. If I can't meet my friends, or go to restaurants, or engage in my hobbies at least I can enjoy a gin and tonic in the bath, or a nice dinner with an indulgent dessert (it is worrying how many such small pleasures involve food and alcohol!!). The lockdown hit halfway through Lent, when I was trying to exercise some self-discipline and lose a little weight, but having been forced to give up so much I could no longer do without chocolate and snacks! I am kept sane by daily walks around the village, appreciating (until today) the glorious spring weather and the emerging wild flowers and butterflies (six different species on our last long walk). And my husband and I distract ourselves with light-hearted TV. Friday Night Dinner and Britain's Got Talent help to define the week and we've been working through old-favourite box sets of Phoenix Nights and I'm Alan Partridge.
In some ways the first couple of weeks were the hardest, when the rules kept changing. After a trying morning shopping for three households in a supermarket with bare shelves, at least I could reward myself with a cappuccino on the way home (I couldn't sit down, or use a re-usable cup, but I could get a disposable take-away). But then all the coffee shops closed. On the evening of the day the schools closed, we went for a family walk in our local forest. At least we could enjoy that. We found a pond full of frogspawn and toad spawn and took pictures, planning a science project on reproduction in amphibians. We would go back every week and check on the progress of the tadpoles. But then they closed the forest. Each new lockdown was a fresh loss.
In the "Good Lives Model" (Ward, 2002) Tony Ward and colleagues propose that all people try to achieve a set of fundamental "primary goods". These are: life; knowledge; excellence in work; excellence in play; agency; inner peace; relatedness; community; spirituality; pleasure; and creativity. In lockdown, many of our usual means of achieving these goods are no longer accessible. However, there is evidence all around of people striving towards these goods in novel ways. The primary good "life" refers to health and fitness. We may no longer be able to go to gyms or practise team sports, but country roads are full of cyclists and walkers, solitary or in family groups, and there has been an explosion in people exercising at home, with or without the assistance of Joe Wicks! My son, who is a junior sailor, is achieving his "excellence in play" through "Virtual Regatta", a computer game which adheres to the principles of dinghy sailing and which has provided the platform through which competitions that should have taken place can continue after a fashion.
Our local vicar is in his element providing novel ways through which his flock can achieve "spirituality": services live-streamed from his dining room; virtual coffee mornings; resources to use at home. I've outlined above some of the ways in which I am achieving "pleasure" in small ways. I'm sure the current shortages in flour are caused in some part by an increase in people achieving "creativity" through baking. My son alone has clocked up two different types of pastry, two different types of scone, two fruit crumbles, shortbread and a Simnel cake since the lockdown began! We achieve "relatedness" through Zoom and Skype and Facetime: I speak to my parents much more often than I did before the crisis and my husband replaces visits to the pub with his father and brother with a weekly "virtual pint night". And we achieve "community" through standing together on our doorsteps every Thursday at 8pm to clap for the NHS.
The Good Lives Model was developed to understand and improve the rehabilitation of offenders. It proposes that offenders are trying to achieve the same primary goods as everyone else, but lack the skills, opportunities or resources to do so in pro-social ways. They therefore pursue their goods through methods which are illegal or harmful. Traditional approaches to working with offenders have been risk-focussed, analysing their past mistakes and telling them what they mustn't do in the future. The Good Lives Model points us towards strengths-based and future-focussed interventions, whereby offenders identify new, prosocial ways of achieving their primary goods and are equipped with the skills to do so. The focus is on building a new "good life", with the emphasis on what they can do rather than what they can't.
It seems trite to compare life in lockdown to life in prison (although Jonathan Freedland in last Saturday's Guardian references ex-prisoner Erwin James who believes the parallels are strong). There are, however, some similarities to life on probation supervision or parole licence. I can't pretend to understand how it feels to live subject to licence conditions whereby even a minor breach could result in imprisonment. But in the current situation, I have a little insight into how it feels to live according to strict rules designed to minimise risk to myself and others; rules which are frustrating but for the common good; rules which tell me what I can't do and where I can't go; rules which sometimes change and goalposts which sometimes move. In this climate, as described above, small pleasures are important and it is essential to find new ways of achieving and maintaining primary goods. Lockdown has given me a fresh appreciation of Good Lives and, I hope, a deeper understanding of the impact of the decisions I make and the conditions I impose.
Helen Trinder
Associate Lecturer in Criminology at the University of Northampton and Psychologist Member of The Parole Board for England and Wales
References
Freedland, J. Adjust your clocks, lockdown is bending time completely out of shape. The Guardian, 25th April 2020.
Ward, T. (2002). The management of risk and the design of good lives. Australian Psychologist, 37, 172-179.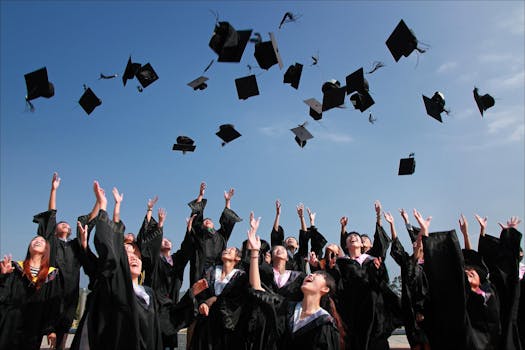 Helen is an Associate Lecturer teaching on modules in years 1 and 3.
I joined the University of Northampton as an associate lecturer in 2009, teaching at first on the Offender Management foundation degree and then joining the Criminology team, although I had been a visiting lecturer in Criminology for a number of years prior to that. I am sorry that a prior commitment means that I am unable to join you for the Big Criminology Reunion, although the occasion has inspired me to reflect on the professional journey that starts with graduation.
Last week I received an e-mail from a former student in the 2010 Offender Management cohort. She is just about to qualify as a probation officer and she was asking for advice about giving evidence at Parole Board hearings. It was great to think back, to remember what a vibrant and enthusiastic student she was, and to project forwards; perhaps I'll see her at an oral hearing soon. She will probably make an excellent probation officer, and the fact that she is asking for advice before she even starts is evidence of that. She will possibly be the first of our offender management students to become an offender manager!
A couple of years ago I was at a Parole Hearing at HMYOI Aylesbury where I was very impressed by the evidence of the trainee psychologist. She had prepared a clear, concise but thorough and analytical report on the prisoner and she gave her oral evidence confidently and thoughtfully. After the end of the hearing, she popped back in to tell me that she had been initially inspired to take up prison psychology after hearing my guest lecture on Manos' Forensic Psychology module. I saw her again earlier this year and she's still doing a great job!
For undergraduates, completing a degree, submitting a dissertation, putting the pen down at the end of the last exam and then graduating with friends, seems like the end of a long and arduous process. And of course it is! But as the stories above show, it is also just the beginning. Just the beginning of a professional journey which may or may not involve direct application of the subjects covered on the course. Not all our students become probation officers or prison psychologists or academic criminologists, but they will take something of what they learn out into the world with them. It may be a more critical way of digesting the news, a wider appreciation of the social forces that shape our world, a readiness to reflect and question and see the world from different perspectives. All of that will help them on their journey. I hope that you all have a great time at the reunion and that as you compare each other's journeys you have fond memories of the degree course that seemed a marathon at the time but was really only the first step!